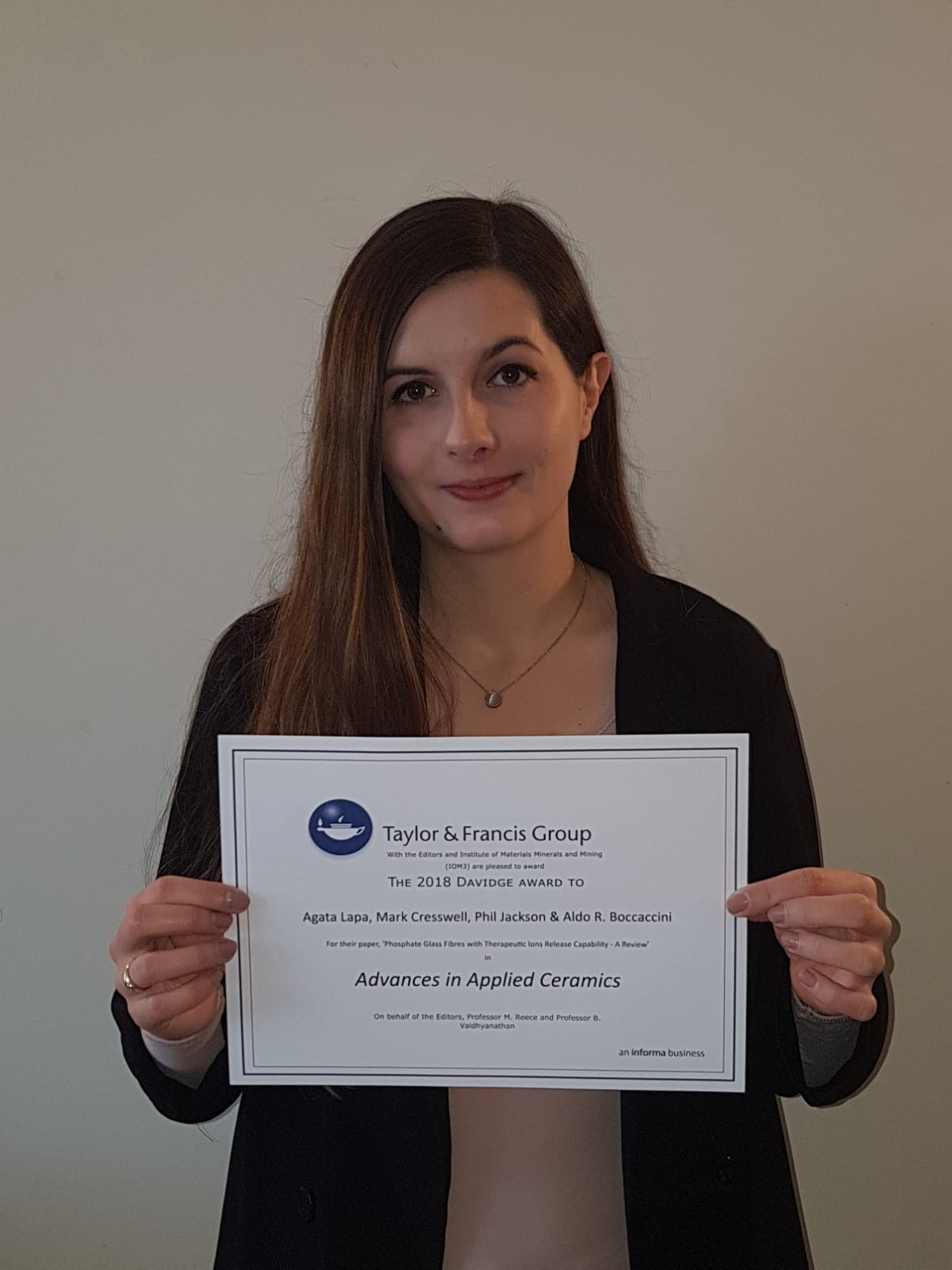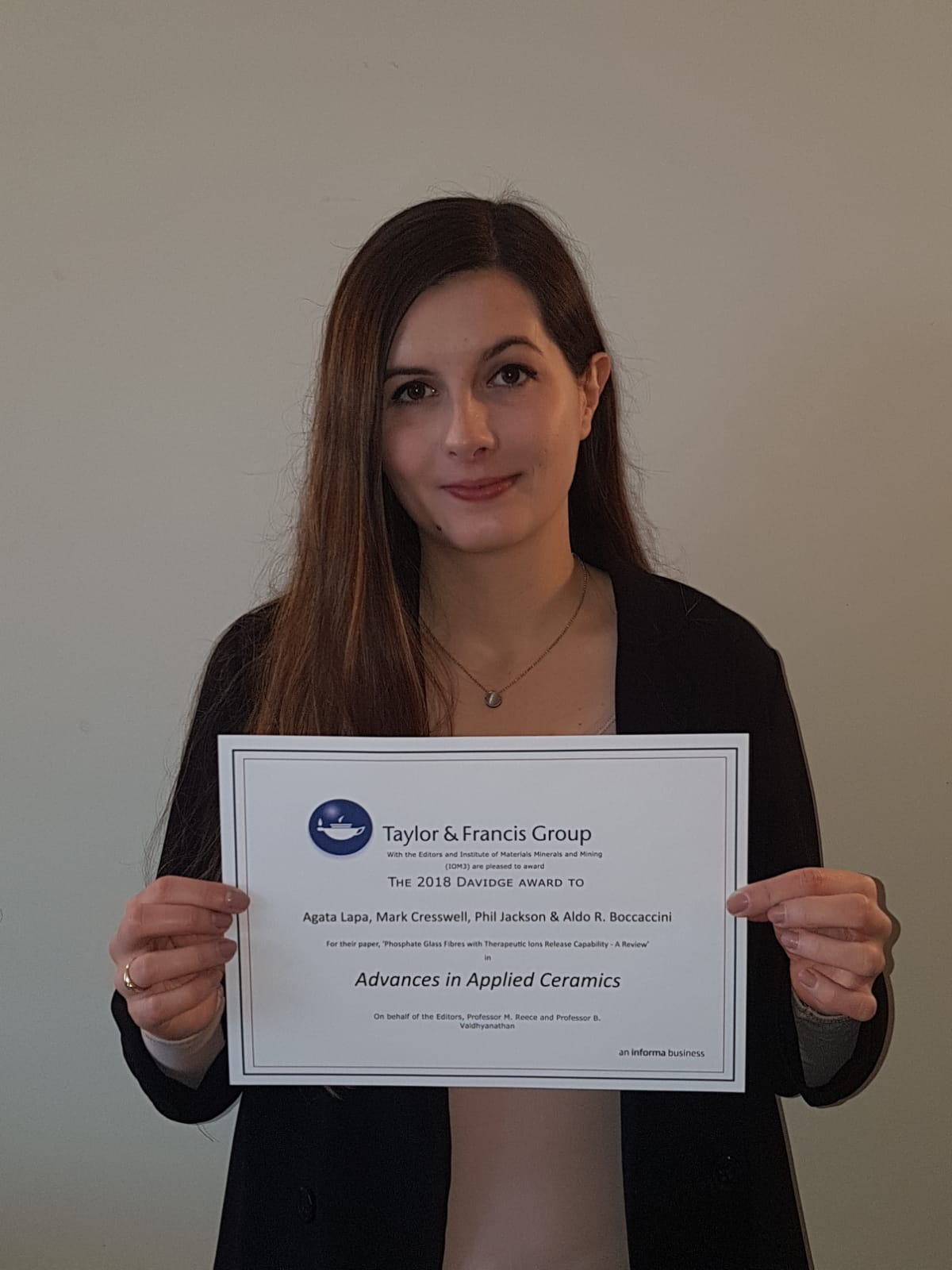 Dr. Agata Lapa, who completed her doctoral studies at the Institute of Biomaterials , University of Erlangen-Nuremberg, last December, has received the Davidge Award 2019 of the journal Advances in Applied Ceramics: Structural, Functional and Bioceramics  , the specialist ceramics journal of the Institute of Materials, Minerals and Mining (IOM3)) and the publisher Taylor & Francis.
The Davidge Award is an annual prize for the best literature review by a PhD student on an innovative topic in ceramics. The review paper entitled "Phosphate glass fibres with therapeutic ions release capability – a review"  was written by Agata with co-authors Mark Cresswell, Phil Jackson & Aldo R. Boccaccini and is available online as on open access publication.
Agata carried out her doctoral studies in the framework of the EU Marie Skłodowska-Curie Innovative Training Network (Horizon 2020) "HyMedPoly – Drug-Free Antibacterial Hybrid Biopolymers for Medical Applications"   under supervision of Prof Boccaccini at the Institute of Biomaterials, and Dr Cresswell and Dr Jackson, at the industrial partner Lucideon Ltd Stoke on Trent, UK.
We congratulate Agata on winning this award!