ESR 5 – Novel Antibacterial Natural Polymers
Elena Marcello – University of Westminster and Vornia Limited
The Project:  The aim of this project is production of natural polymers with antibacterial properties and their modification and functionalisation to allow their use for wound healing applications.
The project is divided into two parts.  The first one will be carried out at the University of Westminster and focuses on the production of natural polymers with antibacterial properties.  The natural materials chosen are polyhydroxyalkanoates (PHAs), polyesters obtained through bacterial fermentation in nutrient limiting conditions, e.g. excess carbon source and nutrients limitation.  In particular, the production of sulphur containing PHAs will be investigated as these polymers have shown antibacterial properties.  The addition of antibacterial molecules and possible functionalisation will also be evaluated to enhance antibacterial properties.
The second part of the project will be carried out at Vornia Ltd, where novel supercritical carbon dioxide based green technology will be used and adapted for the purification of the produced PHAs.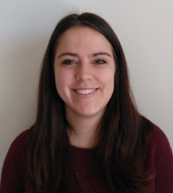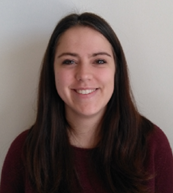 The Researcher:  Elena Marcello is from Milan, Italy.  She obtained both her Bachelor and Master Degree in Biomedical Engineering at Politecnico di Milano, with specialization in cell, tissue and biotechnology.  Her Master thesis title is "Development of Biohybrid Polysaccharides/Proteins Hydrogels".  She focused on the production of alginate/gelatin device for the release of local anesthetics for pain management after abdominal surgery, in collaboration with the University of Pavia.  She also worked on an additional research to produce innovative injectable gels based on the combination alginate and decellularised tissues.  During her Master Degree, she participated in the Erasmus Exchange Program at the University of Twente, The Netherlands.  Besides academic life, Elena loves sports (especially volleyball), travelling and visiting new countries.