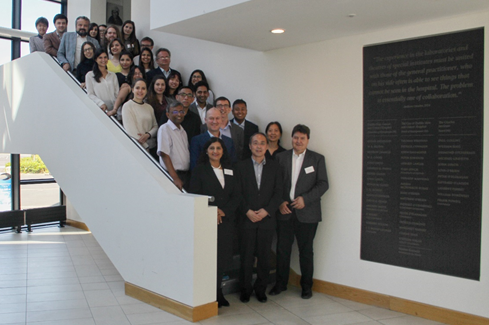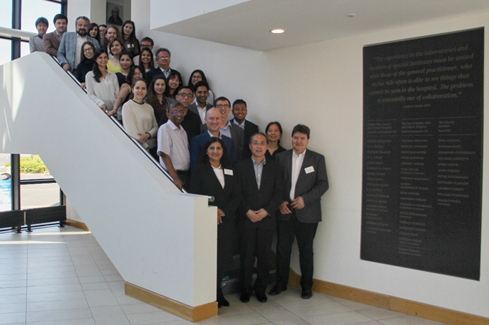 The seventh HyMedPoly meeting was hosted by Blafar on 21st and 22nd of June 2018 at the University College Dublin (UCD), Ireland.
The first day of the event was dedicated to the third HyMedPoly open workshop. The theme was 'From Science to Products', in the context of the development of novel antibacterial therapies based on biomedical polymers and inorganic materials. Several informative talks were delivered focused both on the clinical and financial requirements to bear in mind when investigating and commercialising new medical products. Dr Jochen Salber, Orthopaedic Surgeon & Biomedical Engineer from Knappschaftskrankenhaus (Bochum), emphasized the importance of understanding antibacterial resistance by knowing in depth the different strains involved as well as the possible strategies to combat infections. A series of presentations then outlined commercial considerations. John Fitzpartick, Director of Business Development, Ashland, detailed the decision process in transforming the company from an oil refiner to a speciality chemical company, Ms Selma Brennan, Senior Commercialisation Specialist in Lifescience & Food Commercialisation Department from Enterprise Ireland (EI), introduced the supports that EI can offer to Ireland-based companies, start-up and academic/clinical researchers and staff. Finally, Mr James Doody, Senior Manager from IBI Corporate Finance, delivered an excellent talk on 'The importance of planning your finances when commercialising your business ideas'.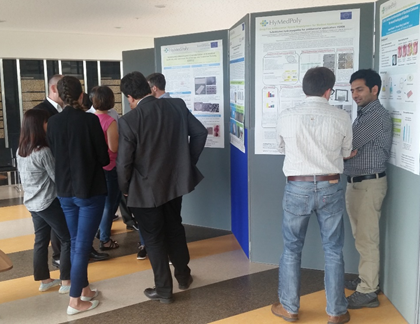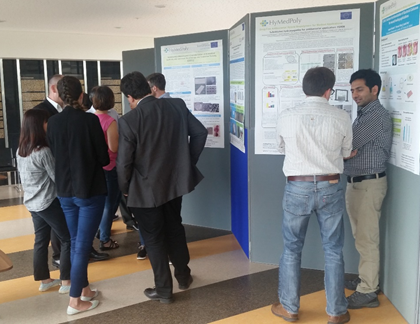 During the open workshop, the posters prepared by the Early Stage Researchers (ESRs) from HyMedPoly consortium on their latest achievement were displayed in the Kevin Barry gallery.
On the second day, all the ESRs presented a 15-minute talk to showcase their technical highlights and dissemination activities since December 2017 and planned activities for the coming 6 months, followed by a 5-minute discussion. At the end of the day, a tour of the laboratory of Prof Wenxin Wang's research group in UCD was organized for all the ESRs.